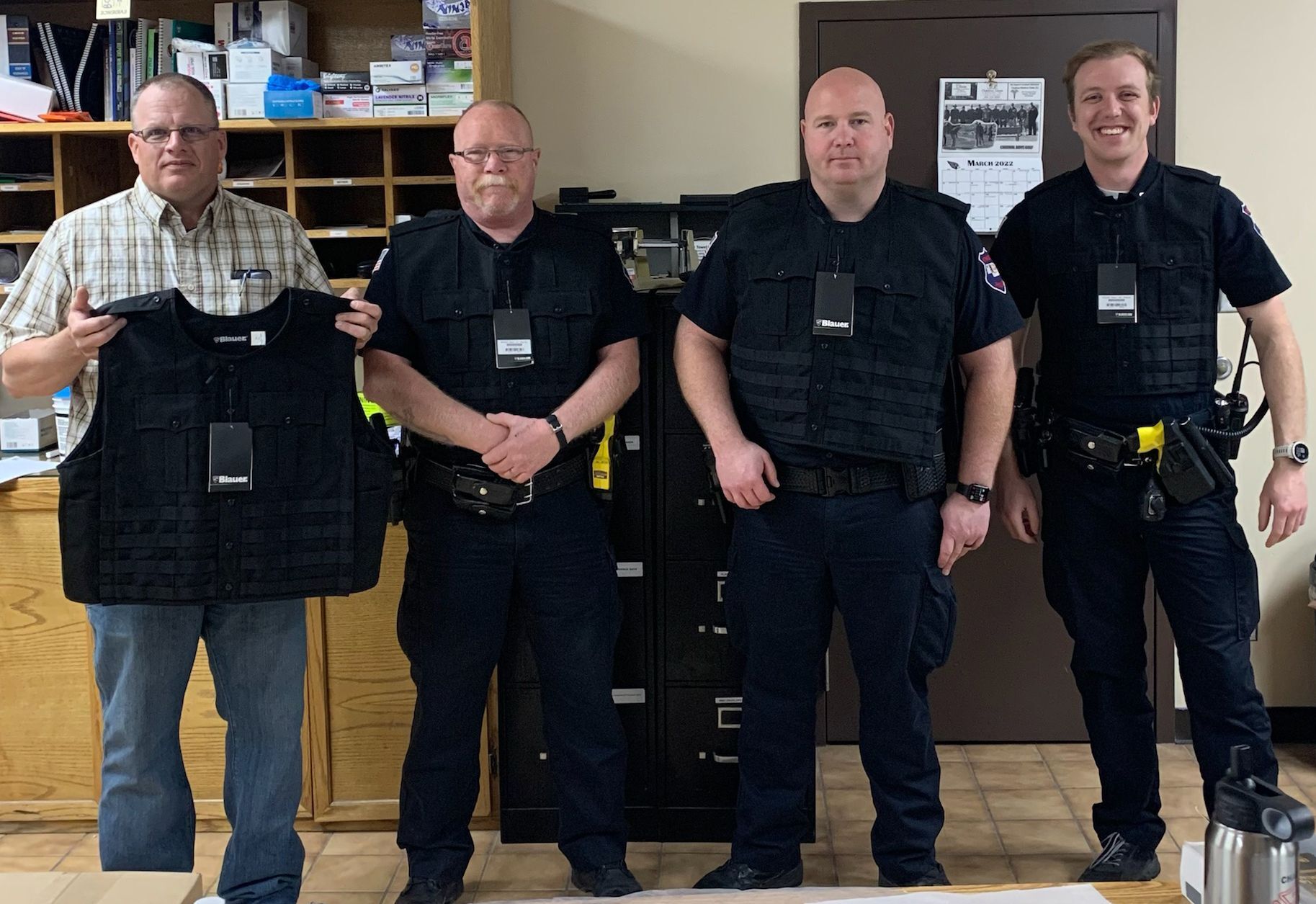 The City of Chadron recently received a Lean on LARM Safety Grant of $500 to help fund external ballistic vest carriers for the Chadron Police Department.
In applying for the grant, Police Chief Rick Hickstein said, "These vests help our officers perform their job more efficiently by allowing them to stay on their feet for long periods of time. These vests help reduce back and hip injuries because some of the gear that is originally on the officer's duty belt is moved to the officer's vest resulting in less weight on their hips."
The League Association of Risk Management (LARM) is a Nebraska Risk Management pool that provides safety grants to its members.
Pictured from the left are Chadron Police Department Investigator Dusty Bryner, Officer Mark Cloyd, Lieutenant Gabriel Walz, and Officer Zach Klemp