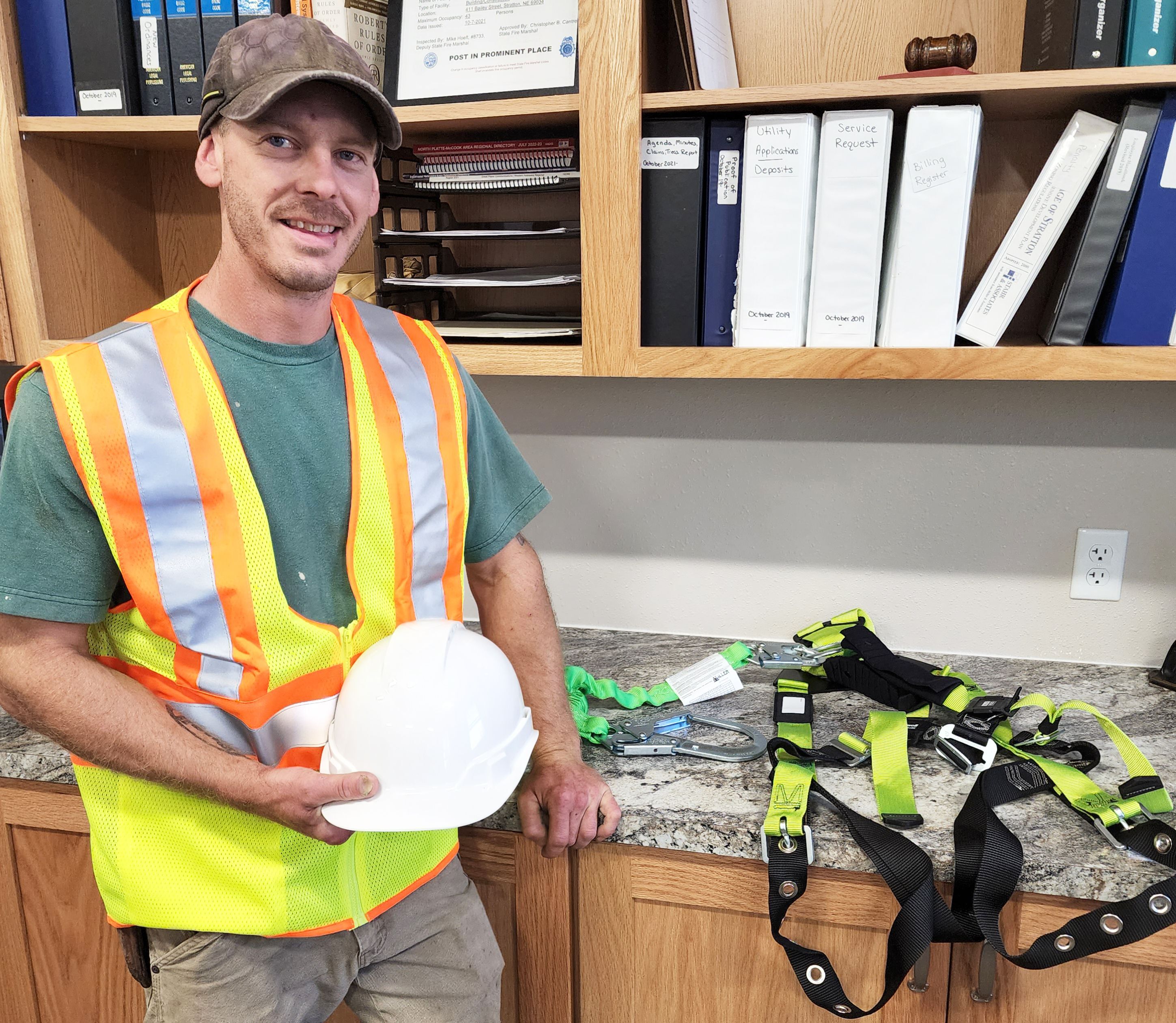 The Village of Stratton recently received a Lean on LARM Safety Grant to purchase a safety harness and safety apparel for their maintenance workers. Tara Hedrick, Stratton Village Clerk, applied for the funds.
2022-2023 Lean on LARM Safety Grants for safety items up to $500 are now available for members to apply for. Go to http://www.larmpool.org/leanonlarm.html.
Pictured is the Village of Stratton Utilities Superintendent Dorey Magley.