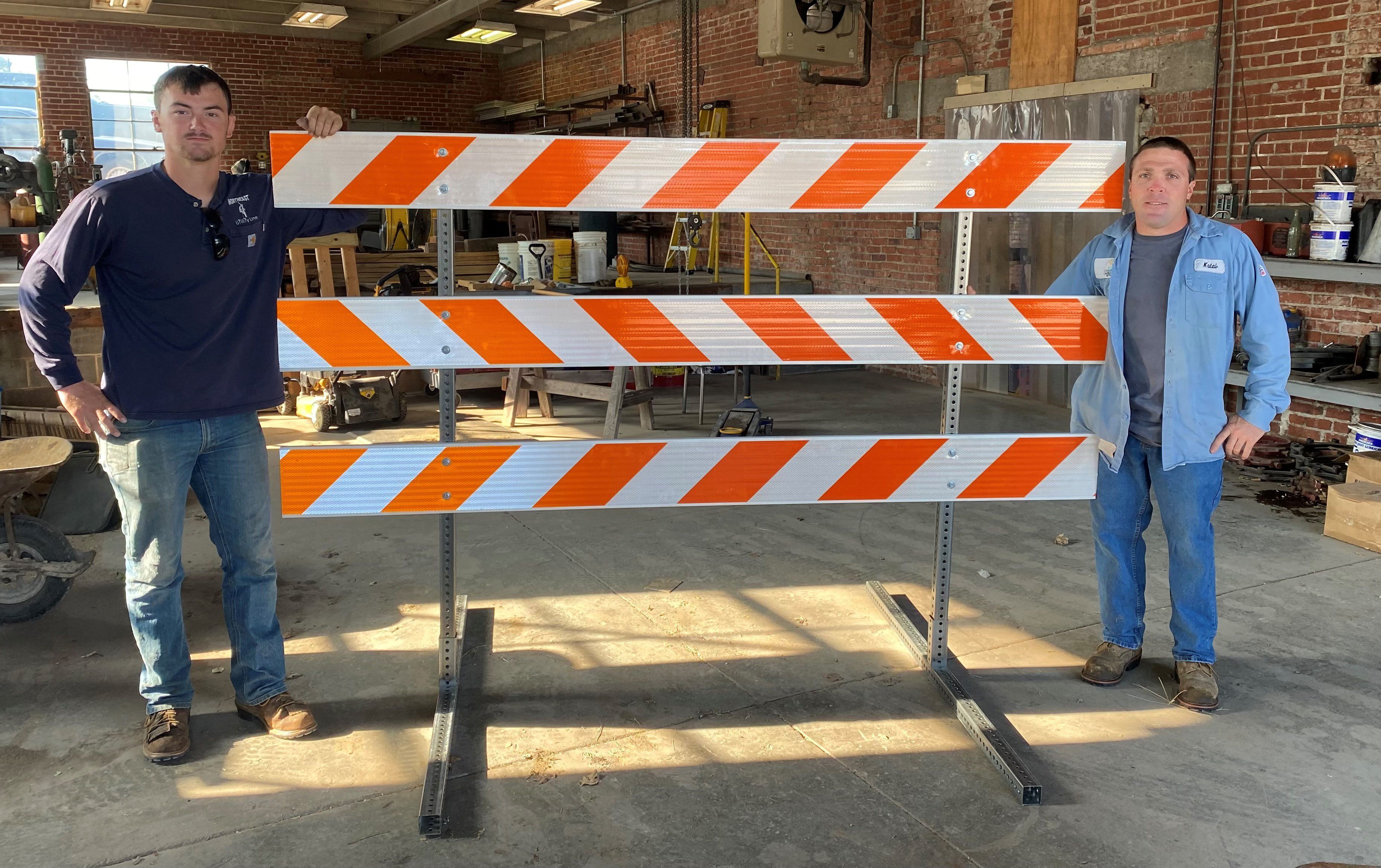 The Auburn Board of Public Works (BPW) recently received a Lean on LARM Safety Grant of $500 to help purchase safety barricades.
"Auburn Board of Public Works applied for new street barricades for the safety of our employees while working on a street project. The barricades also protect the community so they are aware of work projects," said Jessica Stanley, Auburn BPW Customer Service and Safety Representative.
The League Association of Risk Management (LARM) is a Nebraska Risk Management pool that provides safety grants to its members.
Pictured from the left are Auburn BPW electric line men Brady Knott and Kaleb Trausch.