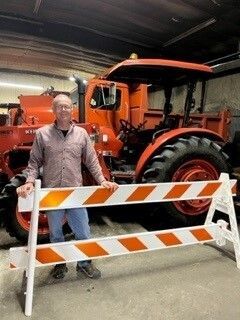 The Village of Hoskins recently purchased safety barricades using funds from a $500 Lean on LARM Safety Grant. Diane Doffin, Hoskins Village Clerk, applied for the grant.
The League Association of Risk Management (LARM) is a Nebraska risk management pool that provides Lean on LARM Safety Grants to its members.
Pictured is Richard Seier, Village of Hoskins Utility/Street Superintendent.