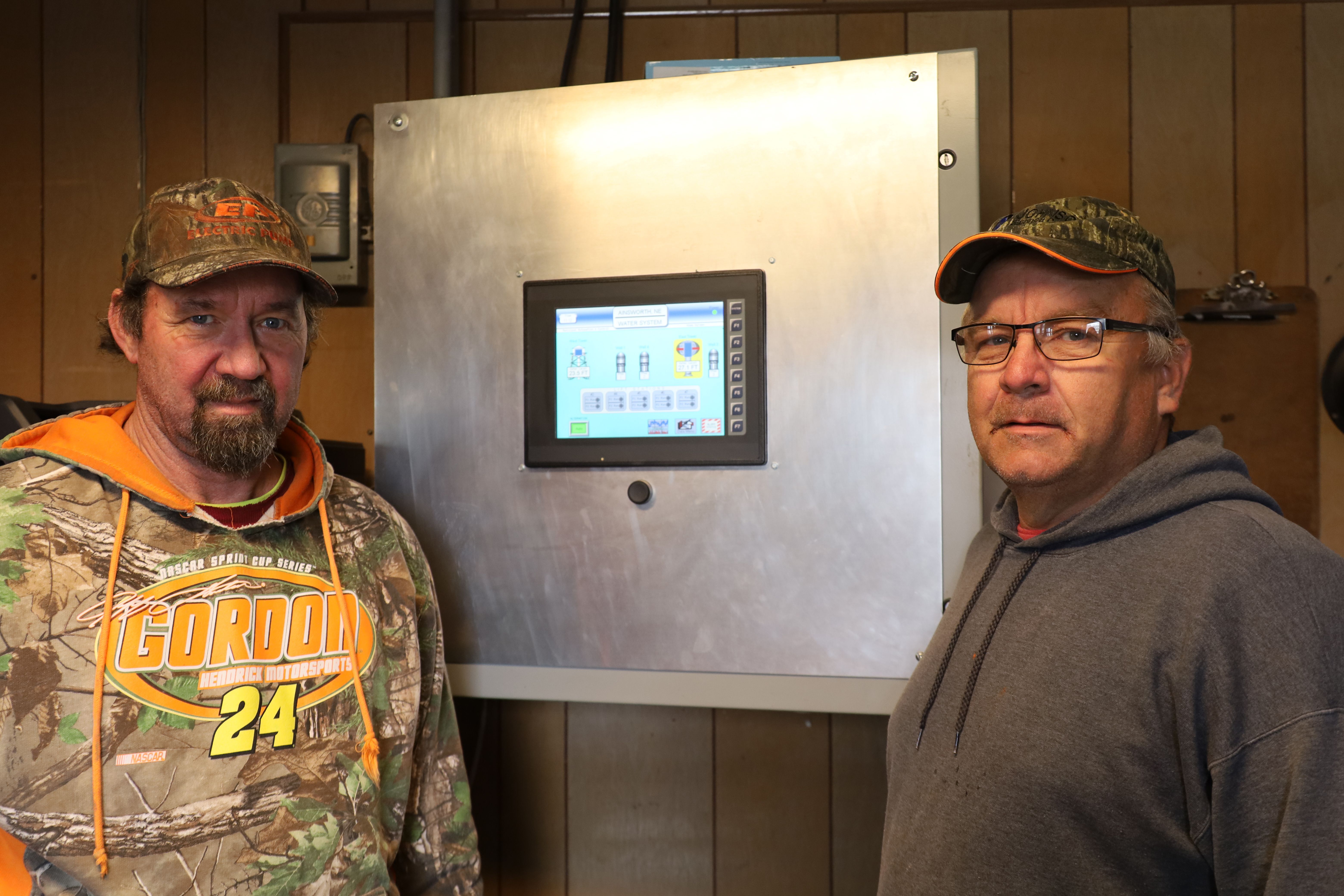 The City of Ainsworth received a Lean on LARM Safety Grant for a cyber security update to the City's Supervisory Control and Data Acquisition (SCADA) for its water department. According to Lisa Schroedl, City of Ainsworth Administrator/Clerk/Treasurer, the grant was used to strengthen the security of the water system.
She said the grant was necessary to help with the cost "with the ever-increasing concerns over cyber attacks on public infrastructure such as water and wastewater systems."
The League Association of Risk Management (LARM) offers $500 safety grants to its members to assist them in purchasing items that will improve safety in their communities. For more information, go to www.larmpool.org.
Pictured from the left are Brad Miller, City of Ainsworth Water/Sewer Superintendent, and Bryan Sisson, City of Ainsworth Assistant Water/Sewer Superintendent.