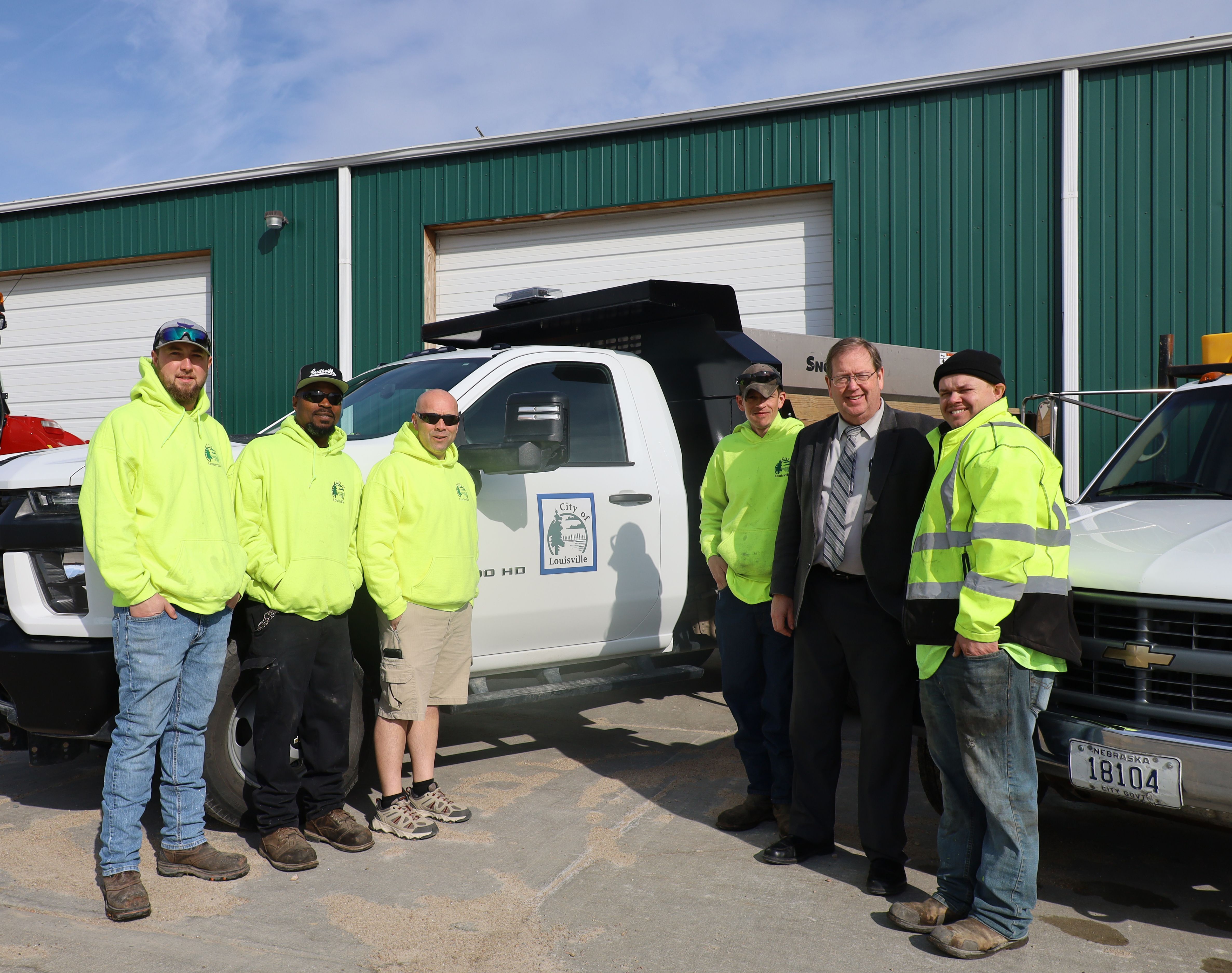 The City of Louisville recently purchased warning beacons using a $500 Lean on LARM Safety Grant. These beacons or safety lights were installed on top of city vehicles.
"We have wanted to put these safety beacons on our city vehicles for a long time. The lights increase the visibility of the vehicles, especially in inclement weather, which helps keep our employees and citizens safe," said Louisville Mayor Rod Petersen.
The League Association of Risk Management (LARM) provides grants each year to member cities to promote safety in their communities. For more information, go to www.larmpool.org.
Pictured from the left are: City of Louisville Maintenance Workers Tyler Groves and Deantwon Harrell; City Project Manager/Planner Joel Jones; City Supervisor Preston Derby; Mayor Rod Petersen; and Maintenance Worker Matt Clark.