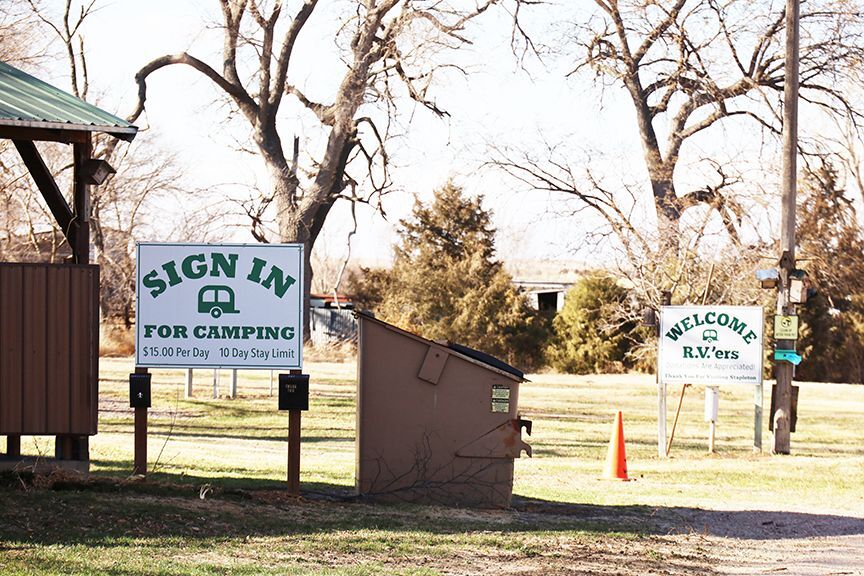 Many cities offer a campground for recreational vehicles and tent campers, which promotes economic development as visitors spend time and money in the community. Campgrounds are also a service for those who come to the area for events or to visit friends or relatives. Here are some steps municipalities can take to ensure the city campground is safe and inviting.
There aren't many campgrounds open in the winter months of Nebraska; however, many people traveling north to Canada or the Dakotas from winter stays in the south will take advantage of campgrounds that open in early spring. Although some campgrounds cannot open their outdoor restrooms until after the last freeze of the season, it may be a good idea to open the campground for the occasional camper who needs a place to park for the night.
As with any city property, trash must be picked up and trash receptacles emptied often in a city campground. Trash is not only unsightly, but it also provides habitats for rodents and other wild animals. It can be a health hazard, especially if items such as old food or used diapers are left behind at a campsite.
Cities should regularly monitor the activity at a campground. It's ideal if law enforcement would drive through a campground at least once daily to ensure there is no unlawful activity and to deter those who might prey on unattended campsites.
Clear signage is a must at city-owned campgrounds. Campers need to know where to set up camp, where the restrooms/showers are, the fees, how to pay them, and any other directions that might be particular to that park or campground. Rules about pets, all-terrain vehicles, and maximum nights of stay must be spelled out clearly.
Every camper wants a campfire, so if feasible, provide fire rings so there is a safe place to make a fire. Make sure the fire rings are a safe distance away from where the recreational vehicles will be parked. When the fire danger is high, restrict campfires on the campground.
If possible, provide campers with maps of area trails and directions to recreational features such as swimming pools and tennis courts. The local Chamber of Commerce might be interested in providing information about local businesses. Having Wi-Fi available at a campground is always a great amenity. When signing in, campers could be given information such as who to contact in case of an emergency or the location of the nearest medical facility.
Storms are common in Nebraska, so it is a good idea to supply campers with safe shelter information if there is a severe storm warning. Keep camping pads away from areas prone to high water if flooding occurs.
It's estimated that nearly 26 million people in the US will take at least three camping trips this summer; some of those visits will probably be in a Nebraska city-owned campground. Cities can make sure their campgrounds are welcoming to visitors and provide them with a safe and pleasant stay.