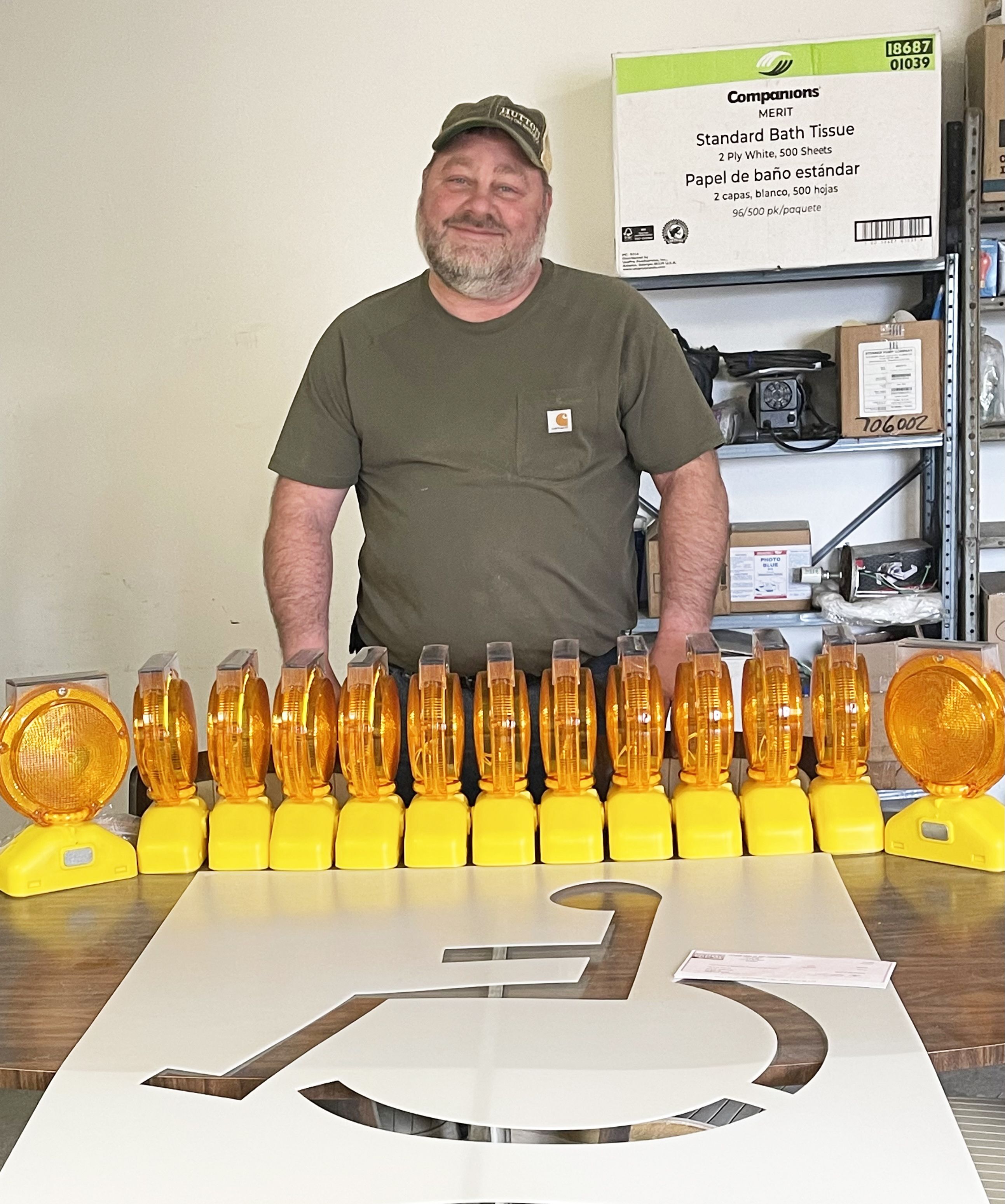 The City of Humboldt recently used a $500 Lean on LARM Safety Grant to purchase safety lights and a safety stencil. Darla Holsebus, Humboldt City Clerk, said the City wanted "to purchase barricade lights to increase visibility of the barricades in any weather or lighting. Flashing lights are important for traffic control in work zones. They make road conditions safer for motorists, pedestrians and cyclists." The City of Humboldt also used the safety grant funds to purchase a handicap parking stencil to assist in clearly marking parking spaces.
The League Association of Risk Management (LARM) provides the Lean on LARM Safety Grant for its members to purchase items that will increase safety in their communities.
Pictured is Dave Boughton – City of Humboldt Maintenance Supervisor.