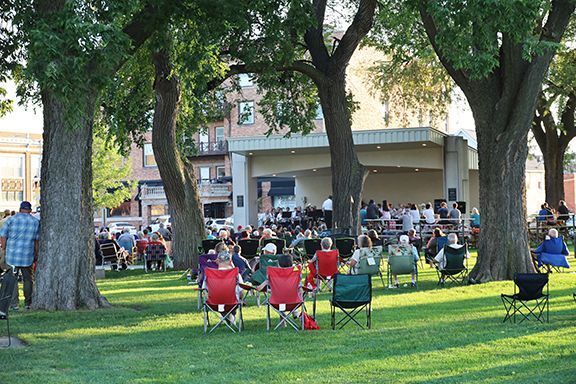 Warm weather in Nebraska brings increased outdoor events in municipalities including farmers' markets, 5K runs, and street carnivals. Many of these events will be held on city streets, in city-owned parks, or at other facilities. While the events often bring increased economic activity and a sense of unity to a community, municipalities should make sure the events are safe for participants and volunteers and that the events do not leave the community open to liability.
There are numerous examples of accidents happening at community events and the sponsoring group and the city or village should be adequately protected in the case of a liability or property claim. Before a group hosts an event on city-owned property, the group should provide a Certificate of Insurance and possibly a Hold Harmless Agreement to protect the city from potential claims or lawsuits. The city or village should request that they are an additional insured on the group's policy.
The reason for this is that some groups that sponsor events in a city or village do not have the financial means to compensate a claimant for an injury or property damage should it occur. If a claimant cannot receive compensation for injuries or property damage from the group that sponsored the event, they are likely to sue the municipality for compensation.
Community groups that host events on city-owned property should submit the necessary documents to the city or village office at least 30 days before the event so the Certificate of Insurance and Hold Harmless Agreement can be reviewed and approved at a village board or city council meeting prior to the event. This gives village/city officials ample time to address other aspects of the event, such as alcohol permits, parking, start and end times, and other safety aspects of the event. City staff need to know what streets might have to be blocked off and what will be needed as far as barricades and traffic cones. It's in the community's best interest that any event held in the village or city is done so with safety as a foremost consideration. This includes ensuring the village or city is protected from any potential property or liability claims. It's important that a city or village official contacts their insurance agent to review any events or activities to ensure there are no exclusions in their policy and to assist in finding coverage for activities or events that may be excluded.

For more information contact Tracy Juranek, LARM Assistant Executive Director and LARM Customer Service Specialist, at 402-742-2604 or email her at tracy.juranek@larmpool.org.