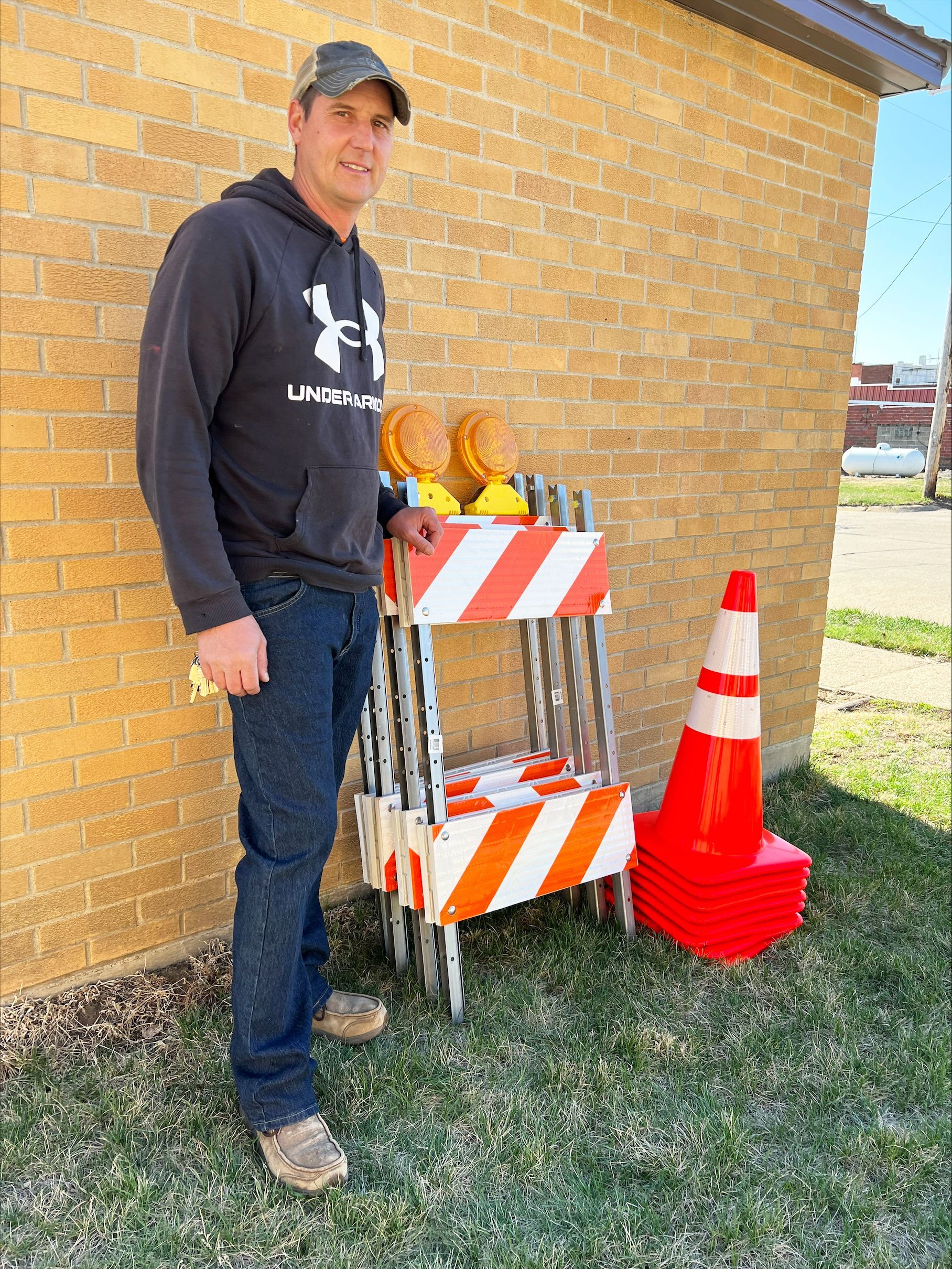 The City of Clarkson was awarded a $500 Lean on LARM Safety Grant after applying for the grant made available by the League Association of Risk Management (LARM). Linda Cech, City Clerk/Treasurer, said the grant was used to purchase safety flashers, barriers, and cones for the city.
LARM is a risk management pool with over 200 member cities and villages across Nebraska.
Pictured is A.J. Hake, City of Clarkson Utility Superintendent.