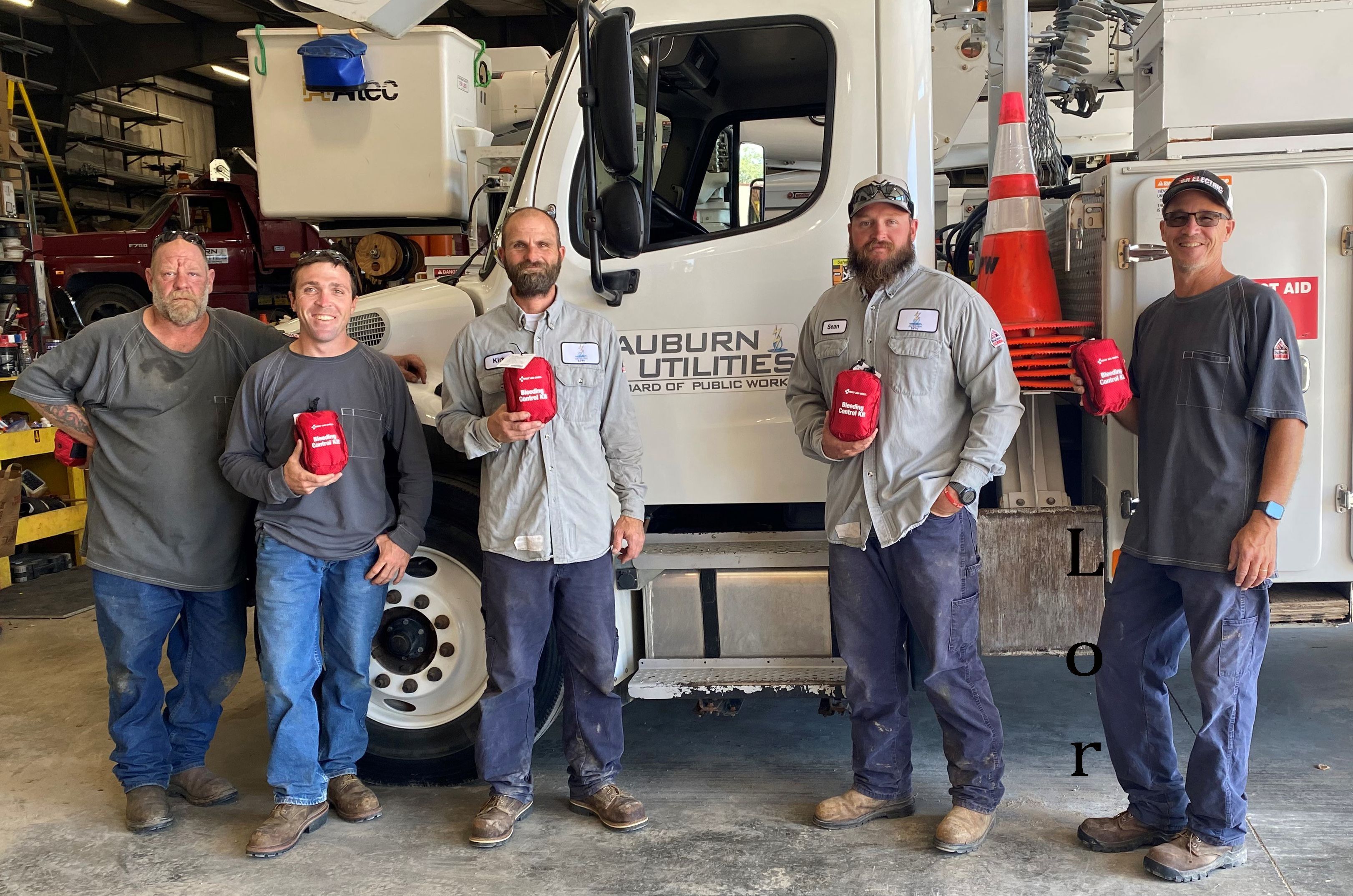 The Auburn Board of Public Works was awarded a $500 Lean on LARM Safety Grant to purchase trauma kits/bleed kits for the utility trucks and the power plant.
Jessica Stanley, Auburn BPW Customer Service Safety, said she applied for the grant "to add the items to the safety toolbox in our trucks for the use of our guys in the field and power plant to help prevent further injury. The safety of our employees is very important to us and giving them the proper tools to do so."
The League Association of Risk Management (LARM) is a risk management provider for government entities in Nebraska and provides grants for items that promote safety in member communities.
Pictured from left to right are Scott Helms, Line Tech Supervisor; Kaleb Trausch, Lineman Apprentice; Kirk Faulks, Lead line Tech; Sean Koperski, Lineman Apprentice; and Troy Wynn, Line Tech Supervisor.