David Bos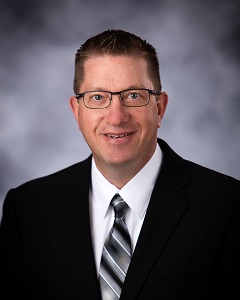 Dave Bos began working for LARM in May 2016 as the Loss Control Manager. Prior to that time he worked in Law Enforcement, beginning his career as a law enforcement specialist while serving in the United States Air Force.
A graduate of the Nebraska Law Enforcement Training Center, Bos spent 21 years with the Norfolk Police Division where he worked as a Patrol Officer, Detective, Patrol Sergeant and then as the Detective Sergeant overseeing the Investigations Bureau. He has received an extensive amount of law enforcement training, primarily in the area of criminal investigations. He has also been the recipient of several law enforcement awards/recognitions during his career at the Norfolk Police Division. Dave still works part-time nights and weekends as a Nebraska Deputy Sheriff.
Dave holds an Associate in Risk Management (ARM) designation and is a licensed Property and Casualty Insurance agent in Nebraska. He also has received the Certified Playground Safety Inspector (CPSI) designation through the National Recreation and Park Association. Dave lives in Norfolk with his wife and three children.