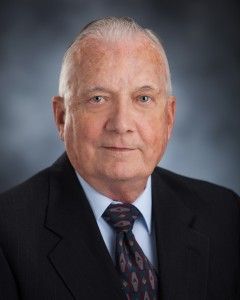 It can literally happen in a blink of an eye. An employee's foot slips off the brake and hits the gas pedal. A ladder tips and a worker falls to the ground. It's been said that "plan as we might, accidents defy our planning."
That's why your community has insurance. You take the inherent risk your community has in having a park, an employee, a street dance – and transfer it to the LARM pool.
With 166 members, someone is bound to have an accident- a minor or a major one. Our actuaries use incredible mathematical calculations to figure out how much risk there is and how much to charge our members for the yearly premiums to handle that risk.
Still, "plan as we might, accidents defy our planning."
We were sad to hear how a worker in North Platte fell and suffered a very bad head injury this past November. Our hearts are with him and his family as he recovers in a care facility from this injury.
Our first concern at LARM was to get this man on the road to a complete recovery with the best of services available to achieve that goal. You all know this isn't an inexpensive task. The latest numbers show it will easily cost about $1.5 million to get him back to his former quality of life. Since LARM pays its own premiums to a reinsurer, we will only have to pay $750,000 deductible or retention.
That's still a hit to our funds but fortunately we have $11.4 million to work with. We're fine. It looks like we won't be giving out dividends any time soon but we are fine. This is what LARM is here for- to take care of our members.
There are insurance companies who may literally drop a community that submits a claim like this. They don't really care if that company has trouble finding coverage somewhere else or not. They're out of there. LARM isn't going to do that.
Dave Bos and the Loss Control gang continue to work with all of our LARM members to review and implement safety measures that minimize the chances of accidents happening. They take safety very seriously as we all should. There's always going to be risk but we can greatly reduce the chances of an accident. Make that your New Year's goal.
Keep the North Platte worker in your prayers and be safe!
Gerald Solko