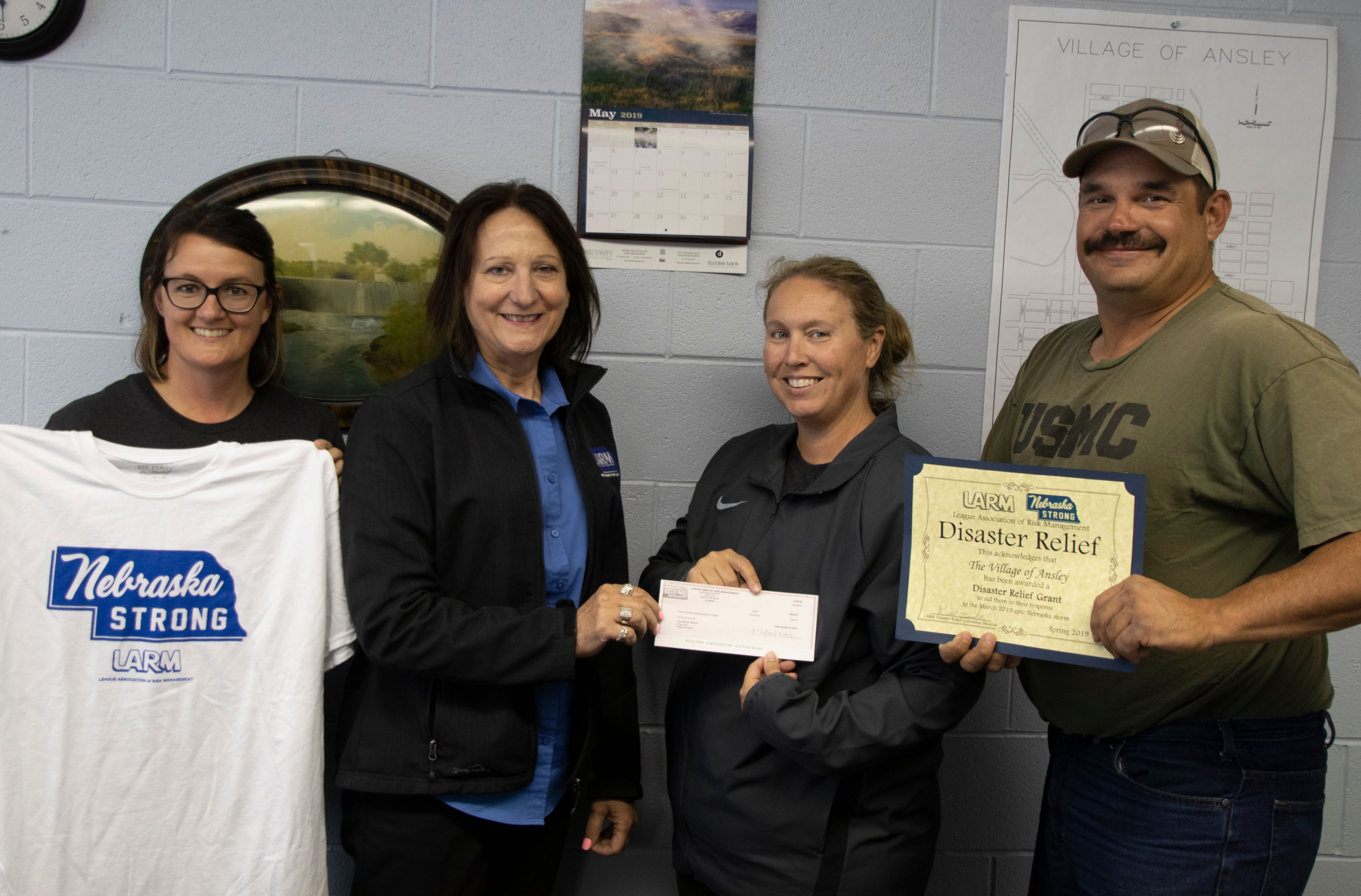 The Village of Ansley recently received a $500 Disaster Relief check from the League Association of Risk Management (LARM). Lanette Doane, Village Clerk, had applied for the funds to help pay for pumps needed after the March 12-14 epic storm that hit much of Nebraska.
The Disaster Relief Funds were approved by the LARM Board of Directors in late March. Twenty-eight LARM members have since received the funds to help pay for storm related items such as sump pumps, generators and other equipment. LARM is an insurance pool made up of 168 government entities across Nebraska. For more information go to www.larmpool.org.
Pictured from the left are: Jennifer Gestwite, Board member; Diane Becker, LARM Communications Director; Jamee Smith, Board member; and Chris Hogg, Board member.