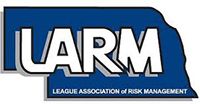 **Due to technical difficulties, please be advised, the call in number provided previously has changed.  The new number is 1-605-475-6720.  The pin code remains the same: 3971829.**
Click here for the notice, agenda and related materials for the Special Meeting of the LARM Board of Directors scheduled for Thursday, Nov. 14, 2019, at 11 am CT in the Joe Hampton Conference Room at the League Building, 1335 L Street, Lincoln. If you choose to print the packet, the blank pages allow for double-sided printing.
We look forward to seeing you in Lincoln.
Hickman Mayor Doug Hanson, Chair of the LARM Board
North Platte City Administrator Jim Hawks, Vice Chair of the LARM Board