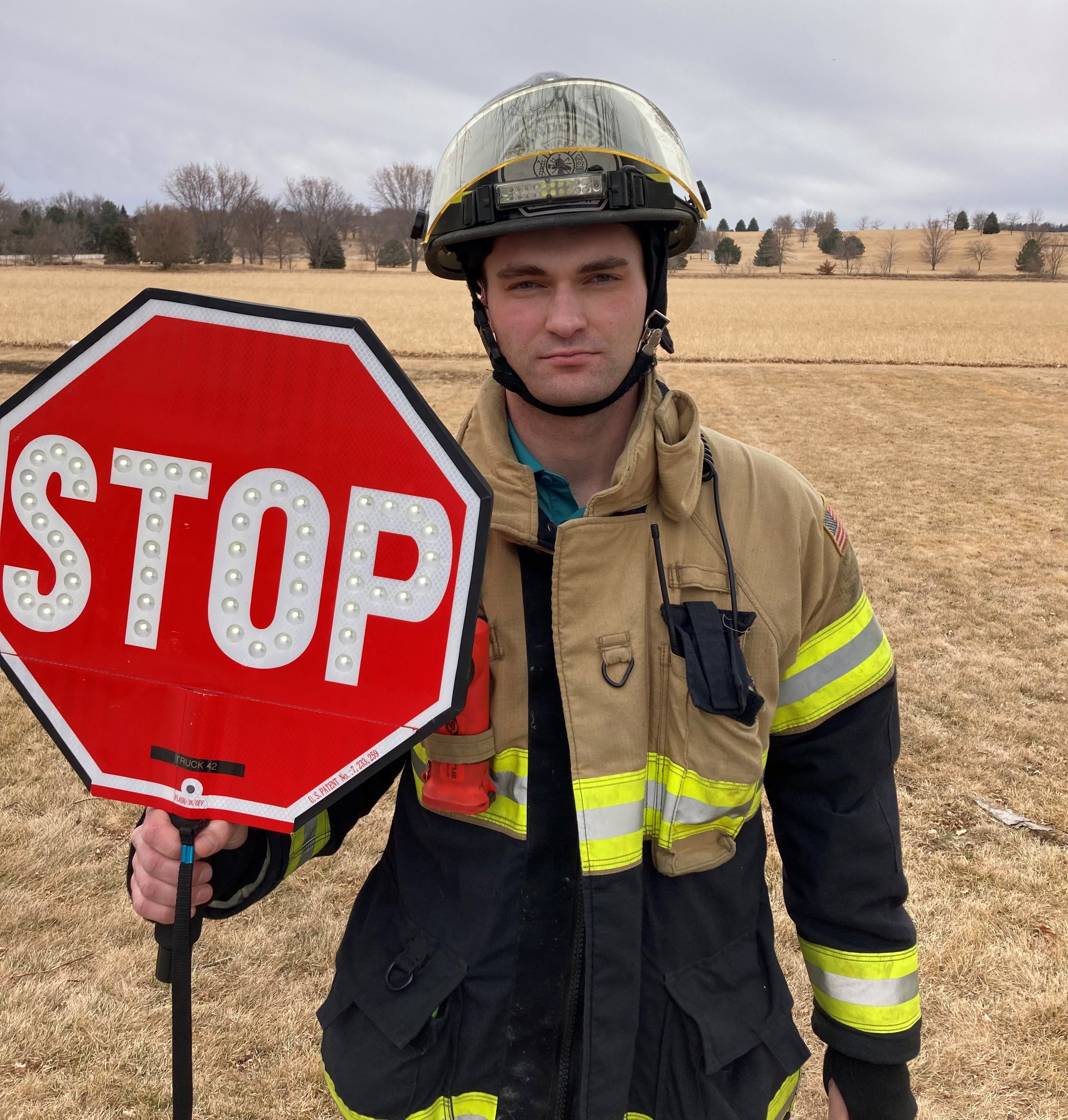 The City of Randolph was recently awarded a $500 Lean on LARM Safety Grant to purchase traffic control signs.
"The City of Randolph will use the handheld light-up stop/slow signs to accompany our Fire and EMS vehicles. These will allow our volunteers to provide a safe environment in situations that require traffic control," said City Treasurer/Deputy Clerk Josh Rayford.
The League Association of Risk Management (LARM) offers the grant to members to purchase safety items for their communities.
Pictured is Denton Kuhl, Randolph Volunteer Firefighter.