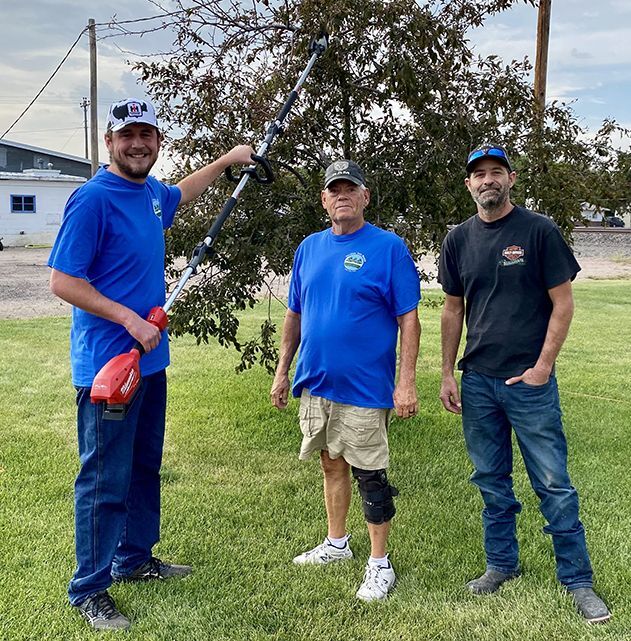 The Village of Hershey purchased a pole saw using funds from a $500 Lean on LARM Safety Grant. Shelby Morrison, Hershey Village Clerk, applied for the grant to aid staff in trimming high tree branches or areas that are hard to manage.
"A pole saw helps keep our guys on the ground and minimizes safety risks. Having a pole saw on hand also gives the Village of Hershey another tool to use in the cases of natural disasters when a lot of clean-up is necessary," Morrison said.
The League Association of Risk Management (LARM) is a Nebraska risk management pool that provides Lean on LARM Safety Grants to its members. 
Pictured from the left are Village of Hershey Tree Board members Jayson Rezek, Mike Epping, and Tye Watters.