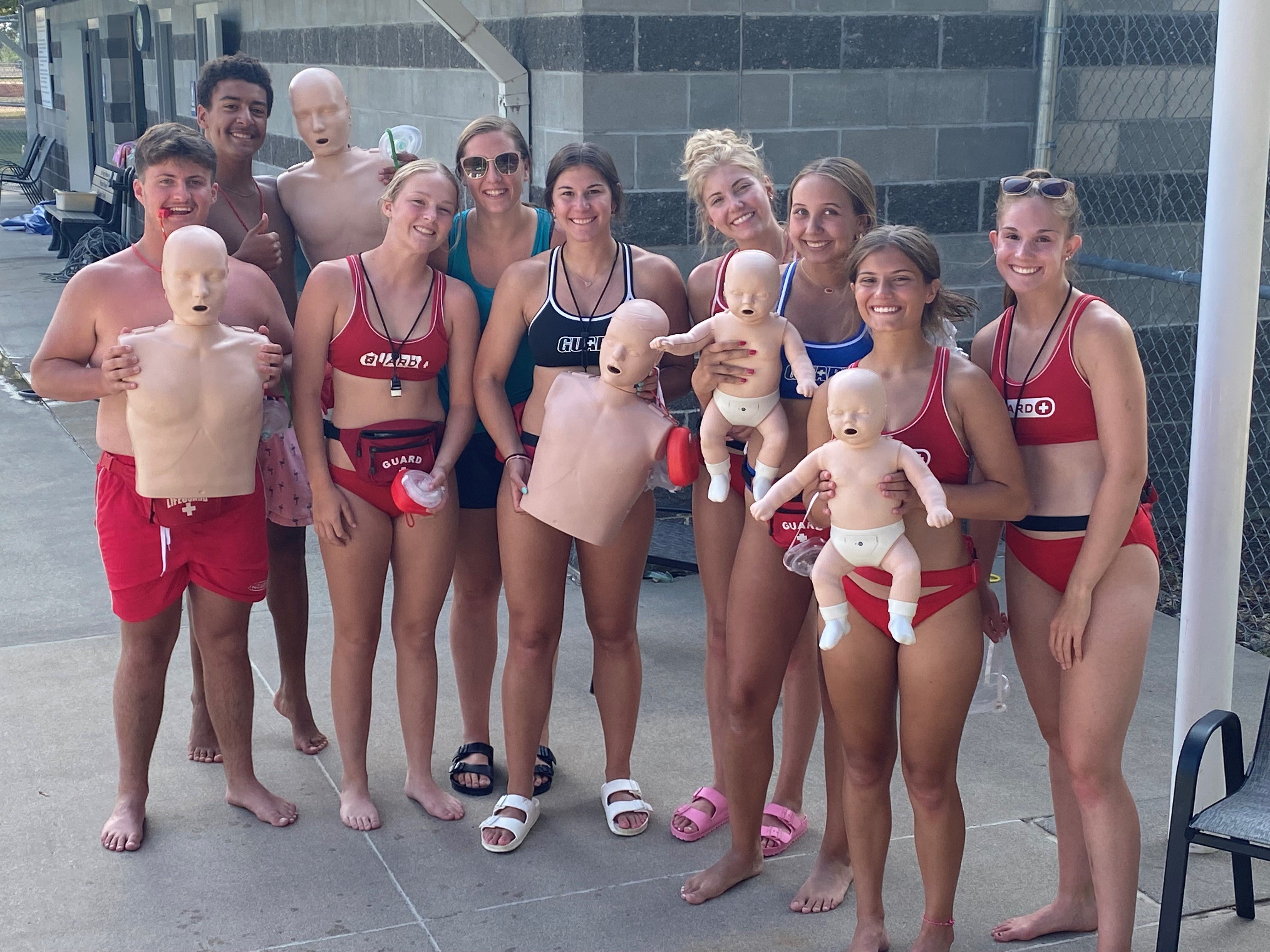 The City of Oakland was awarded a Lean on LARM Safety Grant of $500 to purchase a CPR Family Pack. According to Kayla Eisenmenger, Clerk for the City of Oakland, the CPR pack will be used for CPR training for the swimming pool lifeguards and city staff.
The League Association of Risk Management (LARM) provides the Lean on LARM Safety Grant for communities that belong to the LARM insurance pool.
Pictured are City of Oakland lifeguards with the CPR Family Pack equipment.